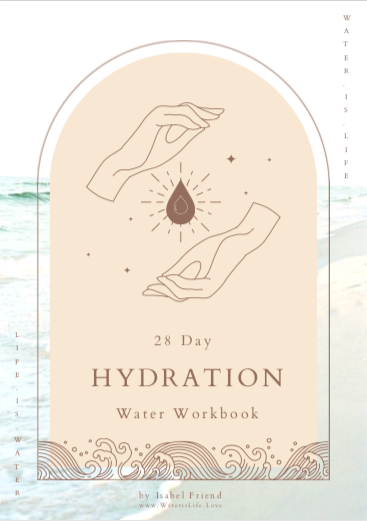 Journal, Workbook & Planner
For the next 28 days, evolve your health and hydration with latest cutting edge strategies for ennobling, structuring and enlivening your drinking water.
Develop easy-to-implement habits, healthy routines, and empowering practices that will keep you quenched for life.
Learn about the true nature of living water in a dynamic and interactive way, with journal prompts, daily rituals, weekly challenges, new and full moon ceremonies, a hydration tracker, and more.


"This workbook is everything. 
Within is a beautiful blend of grounded, practical practices & spiritual connection. Isabel's courses are incredibly potent & informative yet, when I finished them, I found myself craving more! & that's just what this journal provided. Truly a companion book, to guide you, each step of the way, as you bring these teaching into your daily life. You feel as though you guide to teach you little dose of something new, something to reflect on, & something to implement into your life each & everyday in a way that doesn't feel overwhelming, but easily digestible. As though you have a friend holding your hand."

~Kaya Shannon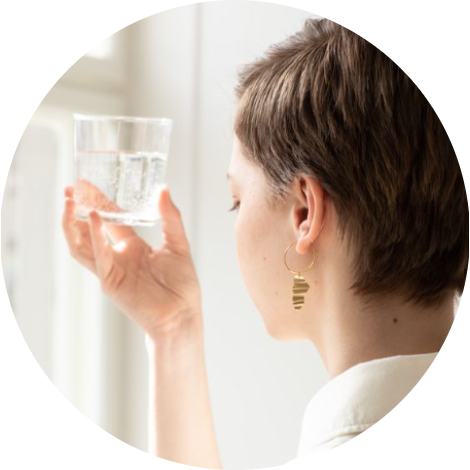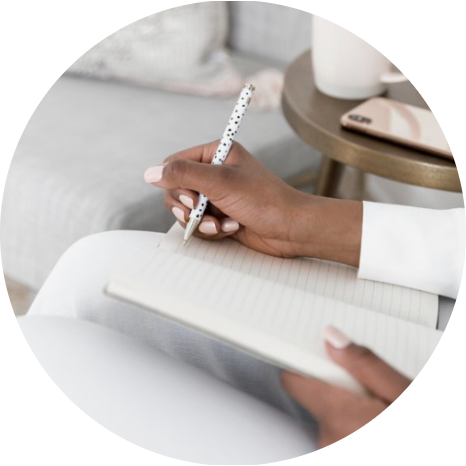 "Isabel, seriously. I LOVED this workbook. I took your course Navigating the Waters and it totally changed my perspective about water, I learned SO much and already felt healthier. But I still kind of felt overwhelmed with implementing all the new practices, so this workbook was exactly what I needed, it was like you were there holding my hand to make tiny approachable changes each day and after a month I feel great, I have so much more energy and clarity, and I feel like most of these habits are super sustainable, and actually super easy. So, thanks for making this life-changing info even more accessible and down-to-earth. Love your work, gonna keep diving deeper!"
~Sarah G. Walters
Monthly Musing
28 days of wisdom in action, guiding you through a balance of science and practice. This month includes 2 moon rituals and 1 book of the month reading recommendation to further deepen your understanding.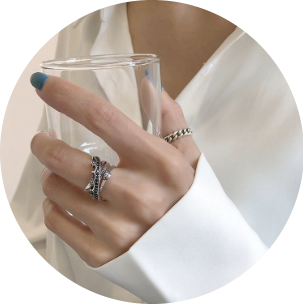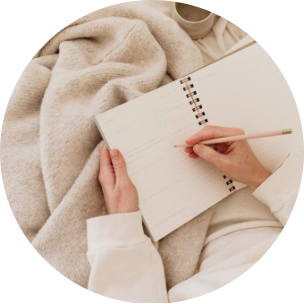 Weekly Waterwork
Each week, you will find one new habit, ritual, practice, or prayer to implement in your life. Habits take time and consistency to build, so schedule this action into the weekly planner on Sunday or Monday to prioritize it for the coming week. At the end of the week, you may decide to keep the habit or let it go. Each is only a suggestion. Try it on and feel it out. Some may become lifelong allies!



Daily Drink
Each day, you'll be offered a short prompt for Musing & Reflection. This is a space to ponder, consider, meditate, percolate, and then jot down or draw whatever arises from the inner waters of your intuitive awareness. These sections may include teachings about the nature of Water, or opportunities to learn directly from Water herself.