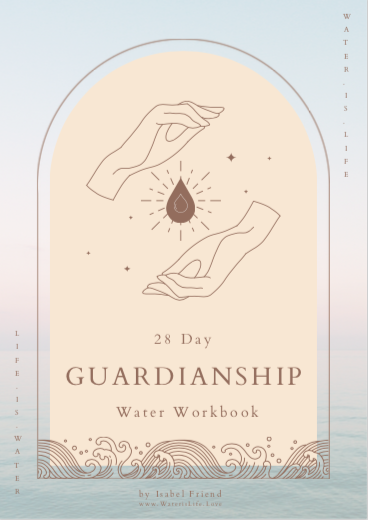 Journal, Workbook & Planner
For the next 28 days, you will learn how to make waves.
This workbook is NOT a doom-and-gloom list of all the issues and crises facing water.

Rather, it's an inspiring actionable guide with each and every step necessary for you to transform your care into efficacy.
It includes internal personal work and spiritual activism, such as alchemizing grief into praise, and service-based ceremonies and rituals to heal the waters globally.
It also includes countless follow-along guides for getting in on the action of changing the world, and having a lot of fun doing it!
How to rally your allies and create mutual aid networks, how to host a fundraiser or a documentary screening, where to access community resources, how to tap into networks of existing activists in your area, how to hear what water wants and needs from you, what are the most effective ways of advocating for policy change, and so much more.
This handbook will guide you from A-Z, and if you act on its suggestions, I guarantee you will go from feeling paralyzed by hopelessness to feeling completely hopeful, engaged and effective.
Let's stop imagining the apocalypse and start cocreating the utopia we know is possible.
How is water treated in the kind of world you want to live in, and how can you be a living example of and powerful advocate for that? Dive in to find out.

✊🏽 Become an Empowered Water Protector
🌊Make Some Waves!

🌪Get Activated. Get Motivated. Be Inspired. 
The Guardianship Water Workbook is an actionable guide to transform your care into efficacy. 
 In the 28 days you'll:

💧 Explore & Map Your Very Own Watershed

💧 Learn Your Local Policies, Representatives, & Watershed Associations + How to Get Involved

💧 Delve into Rituals & Meditations for Spiritual Activism

💧 Discover Ways to Get Your Hands Dirty (Wet?) & Do the Work!
💧 Decolonize your Idea of What Your Watershed Is. 
💧 Find Invitations to Support Local Tribal Communities 

💧 Learn about Global Water Issues such as Water Cartels & Privatization. Understand the cause of the water crisis so you can more effectively target real change instead of wasting time with bandaids.
& SO MUCH MORE!
🐚 Let us flow together in a tidal wave of positive influence & efficacy in our communities & beyond!
Grab yourself a copy of the Guardianship Workbook today. 

"This workbook is definitely not just performative allyship, like a lot of "activism" is. I really appreciated that it was rooted in decolonial principles, decolonizing the whole water paradigm starting with out own relationship to our watersheds. I felt like that was a really grounded way to approach it, and even though I can see it's going to take a lifetime of practice for me to really fully engage with the level of water activism that I want to, and the bigger ways that are taught in the workbook (and the book of the month) but I also appreciate that there are smaller, more approachable and easier to implement things taught too, that I can practice right away. Overall, I recommend this workbook for anyone who cares about water issues but doesn't know how to get involved in them. Please, water needs you, get this workbook and just get involved and make a difference."
~Sarah G. Walters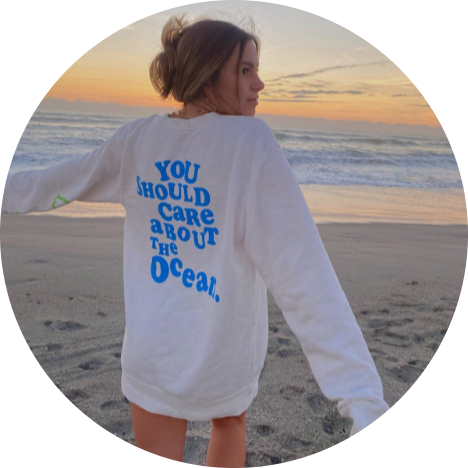 "I have loved every workbook, but this one has touched my heart like no other. Sometimes the weight of these tumultuous times feels so heavy, my knees yearn to buckle & my mind yearns to bury itself in the sand. But this workbook….it gives hope. Inspires action. Implementing these practices & ways of connecting to/honoring/protecting water is truly soul nourishment & is so deeply needed in these times. I believe, wholeheartedly, that everyone should have a copy of this workbook on hand."
~Kaya Shannon

Monthly Musing

28 days of wisdom in action, guiding you through a balance of science and practice. This month includes 2 moon rituals and 1 book of the month reading recommendation to further deepen your understanding.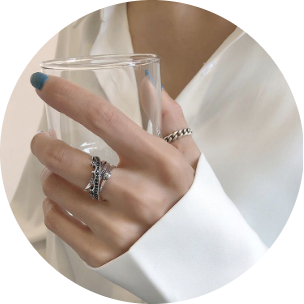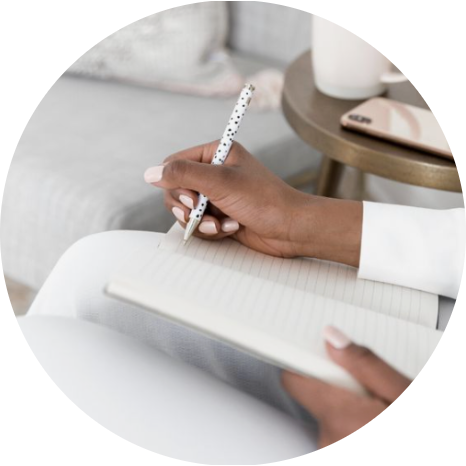 Weekly Waterwork
Each week, you will find one new habit, ritual, practice, or prayer to implement in your life. Habits take time and consistency to build, so schedule this action into the weekly planner on Sunday or Monday to prioritize it for the coming week. At the end of the week, you may decide to keep the habit or let it go. Each is only a suggestion. Try it on and feel it out. Some may become lifelong allies!

Daily Drink
Each day, you'll be offered a short prompt for Musing & Reflection. This is a space to ponder, consider, meditate, percolate, and then jot down or draw whatever arises from the inner waters of your intuitive awareness. These sections may include teachings about the nature of Water, or opportunities to learn directly from Water herself.