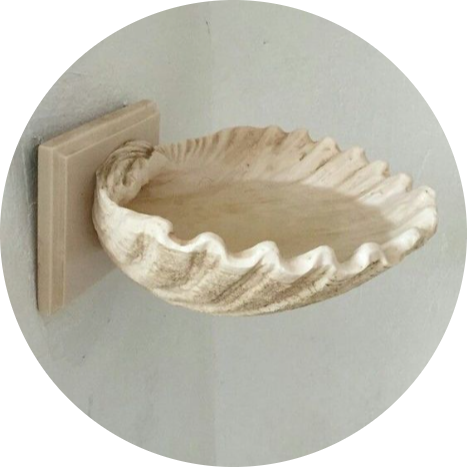 Sacred Texts & Holy Waters

Over the next 28 days, water will reveal theological secrets of her mythos and meaning by revisiting the water stories and practices of the major religions.
Seen through a water lens, all religious practice is a form of water worship. This helps us understand how holy water, through the vehicle of religious practice, has shaped the world we live in.
For those who've grown up in cultures influenced by religiosity (aka all western cultures) this month is particularly illuminating and generationally healing.

Testimonials

"It's kind of crazy, even though I grew up Catholic and we crossed ourselves with holy water every time we came to church, I never really thought much about it. And I definitely didn't realize the spiritual significance of that, or how common water practices and esoteric water teachings are inside of literally every single religion and like every holy book ever written.
This really opened my eyes, but more important, it brought me closer to my Creator and deepened my spiritual practices and my prayers in a way that nothing else but water could do, and I never would have known.
There's something about sacred texts, why they call them 'the living word of God' and it touches the soul. There's a reason why so many scriptures are all about water, and I can't put it into words totally, but after these 28 days I feel like my soul knows."
~Sarah G. Walters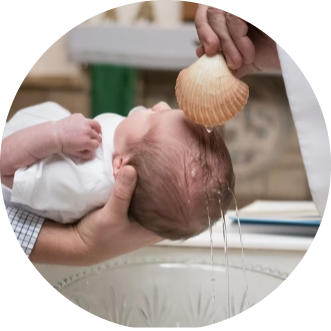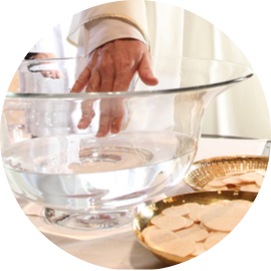 Testimonials

"I remember going to church as a child & rolling my eyes whenever there was a baptism. The use of 'holy water' had never been adequately explained to me, & therefore I found it all to be some mixture of boring & woo-woo. The Scripture Workbook opened my eyes & heart to a new level of understanding. Though I no longer consider myself religious, this workbook helped to heal my relationship to religion, water, & discover the sacred connections to water woven throughout all forms of spirituality. It was an illuminations on how similar religions across the world truly are-& therefore, a reminder that we are all intimately connected."
~Kaya Shannon

Monthly Musing

28 days of wisdom in action, guiding you through a balance of science and practice. This month includes 2 moon rituals and 1 book of the month reading recommendation to further deepen your understanding.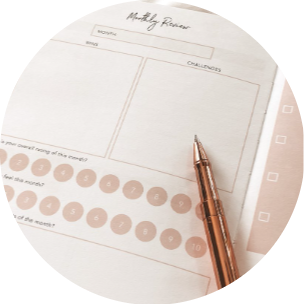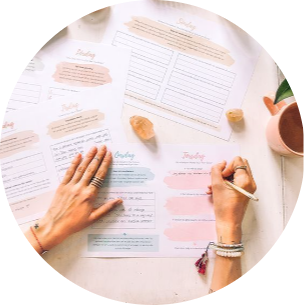 Weekly Waterwork


Each week, you will find one new habit, ritual, practice, or prayer to implement in your life. Habits take time and consistency to build, so schedule this action into the weekly planner on Sunday or Monday to prioritize it for the coming week. At the end of the week, you may decide to keep the habit or let it go. Each is only a suggestion. Try it on and feel it out. Some may become lifelong allies!

Daily Drink


Each day, you'll be offered a short prompt for Musing & Reflection. This is a space to ponder, consider, meditate, percolate, and then jot down or draw whatever arises from the inner waters of your intuitive awareness. These sections may include teachings about the nature of Water, or opportunities to learn directly from Water herself.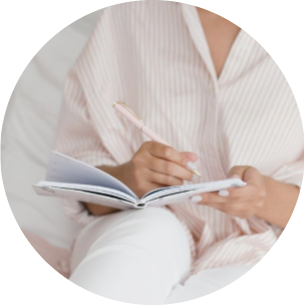 ❄️ Explore the theological secrets & mysteries about the true divine nature of water
🙏🏾 Discover the role of Water in Sacred Texts from all Religions & how they've shaped our world views. 
 In the 28 days you'll:
💧 Review Water Prayers & Practices from Religions across the planet.
💧 Be inspired to write your own prayer as a love letter to Nature.
💧 Incorporate Water Honoring practices into your life such as Feng Shui "water cures"
💧 How to use 'Holy Water' in your daily life.
💧 Connect to cultures of water worship & weave them into your understanding of the world. 
💧 Dive into excerpts of ancient, theological Water wisdom .